Xero Add-Ons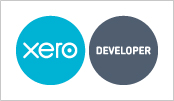 Love Xero But Feel Like You Need Something More?
We feel your pain. If your operational needs aren't being met, your business is being held back.
We specialise in building customised software tools that help your business be more effective and integrate seamlessly with Xero. Combine the superior power of custom software development in FileMaker with the accessibility of
Xero
.
Have a look at the
VinePower
case study to get an idea of how this might help you. We are FileMaker specialists and to find out why that is important, you can
learn more here
.
You can also have a look at our
Go to Xero
demonstration of how FileMaker Go 13 for iPad can talk seamlessly to Xero.
If you would like to know more, please
give us a call
. The first hour is on us.

And for the technically-minded, we use our own piece of custom-developed software, a plugin called
F2X Pro
to connect FileMaker to the Xero API. F2X Pro has taken over two years to develop and is the most stable, economic, easy-to-deploy way to connect a FileMaker solution to Xero.