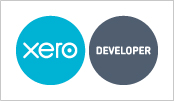 We build custom FileMaker accounting apps for Xero that provide functionality and integrate to standard accounting packages. So you can do the unique things that make your business special while using all the goodness of your favourite accounting package.
For instance, the produce wholesaling app we built for Total Produce provides the clients with a weekly invoice itemising daily dispatches, buy and RRP prices complete with subtotalling and credits. It can have hundreds of items and spread over several pages. The corresponding invoice that gets sent to Xero is much simpler. It has just three consolidated items, one for each sales GL code that they use.
We've provided apps across a wide range of industries; agriculture, construction, events management, health care, manufacturing, publishing, retail and wholesaling. You can read more about some of them in the Case Studies…
We've provided custom FileMaker accounting apps for Xero and a wide range of other accounting solutions such as MoneyWorks, Quantum, MYOB and Smartstream.
We can also do Add-Ons to payrolls including Smoothpay, Ace, IMS…
We are not accountants or accounting consultants and recommend that you get independent advice on your requirements. However from a purely technical perspective, we recommend Xero and MoneyWorks.