We are FileMaker app developers. Our aim is to make every new project worthy of a case study. These are some of our favourite case studies.
Asset Management Solutions


Industry: Building Surveyors
Location: Auckland
Key Benefits: Cost-efficiency, real-time reports, lets clients and surveyor work on same records, storage of related documents
Key Features: Synchronised iPad app supporting on-site data logging and photo collection. Cloud-hosted web interfaces for surveyors and clients featuring related document storage and real-time cost report updating.
Upright Access Systems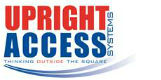 Industry: Construction
Location: Auckland
Key Benefits: Retains best parts of previous solution, full data migration, support for new requirements
Key Features: iPad app supporting on-site data logging, inspections and reports, synchronised to main solution.
more…
Total Produce

Industry: Produce Markets
Location: Auckland
Key Benefits: Streamlined business processes, customer satisfaction, cost reduction
Key Features: Cloud-hosted client-facing website, customised office solution, live iPad App, integration to Xero, automated processes
more…
GrapeWorx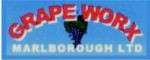 Industry: Viticulture manpower
Location: Marlborough
Key Benefits: Streamlined business processes, KPI reporting, cost reduction
Key Features: Synchronised iPad app, customised office solution, integration to Quantum accounting and Ace payroll
more…
Hallmark

Industry: Manufacturing
Location: Canterbury
Key Benefits: Cost-effective transfer of sales data from entrenched ERP to Xero
Key Features: Single-used desktop app utilising F2X Pro
more…
Jonathan Grant Galleries / Artis

Industry: Retail – Art
Location: Auckland
Key Benefits: Cost-effective sales catalogue based on live stock data
Key Features: iPad app linked to pre-existing FileMaker database
more…